Fighting For Clients First, Seeking Justice Always
Jacqueline Cistaro has over two decades of experience and brings a unique skill set to the practice of law as she has litigated thousands of cases as both a prosecutor and defense attorney. Ms. Cistaro began her legal career as an Assistant Public Defender with the Miami-Dade Public Defender's Office, which is one of the largest indigent criminal defense firms in the country. There, she represented clients charged with criminal offenses ranging from misdemeanors to first-degree felonies. She aggressively defended clients from the arraignment phase through the resolution of their case, including numerous trials to verdict.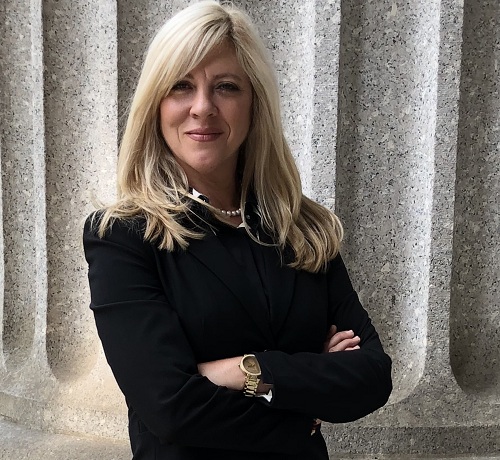 DEDICATED TO YOUR ADVOCACY
Featured Practice Areas
Have you or a loved one been arrested for a criminal offense? Are you under federal investigation and need legal representation? Do you need an aggressive attorney who is not afraid to push back against the system? The best criminal defense attorneys have practiced on both sides of the courtroom. As a defense attorney and former prosecutor, Jacqueline Cistaro has garnered a reputation as a dynamic and highly-skilled attorney who fights hard against injustice. Ms. Cistaro is a prominent defense attorney in New York City who has represented thousands of clients since she began her legal career.
Jacqueline Cistaro is licensed in New York, New Jersey, Florida, and several federal courts, and available to assist with the following cases:
Free Confidential Consultation
Protect yourself and your rights. If you have any questions or concerns, I invite you to contact me to discuss the issue you may be experiencing. Additionally, you should know that your contact with me, and my firm, is privileged under the law, regardless of whether or not you decide to retain my firm to represent you. Please fill out the form below to be contacted for your free consultation.
Remarkable and dynamic, aimed at achieving successful results
Having experienced legal counsel is a key component in the final resolution of your case. Working with a highly talented and aggressive attorney who isn't afraid to push the envelope will ensure that your rights are protected to achieve the best possible resolution.

Aggressive
Jacqueline Cistaro is a prominent criminal defense attorney who fights hard against injustice. She will protect your rights.

Experienced
With over two decades of representing clients, Ms. Cistaro will use her knowledge and experience to push back against the government in your defense.

Dedicated
With Jacqueline Cistaro by your side, you have a devoted lawyer in your corner. She has worked tirelessly on many cases with remarkable results and she will do the same for you.
TESTIMONIALS
Kind Words From Clients
I would like to thank Ms. Jacqueline Cistaro for the great legal fight and help she provided on behalf of my family for my uncle's criminal case. Since the first day we met lawyer Jacqueline, we felt calm, secure and positive where the case was going. She is a very well knowledgeable professional and accurate as far as legal matters and procedures. When it comes to fighting the case, she gives 110% for the client and the case. And, that's exactly what she did for us.
JESSI, NEW YORK